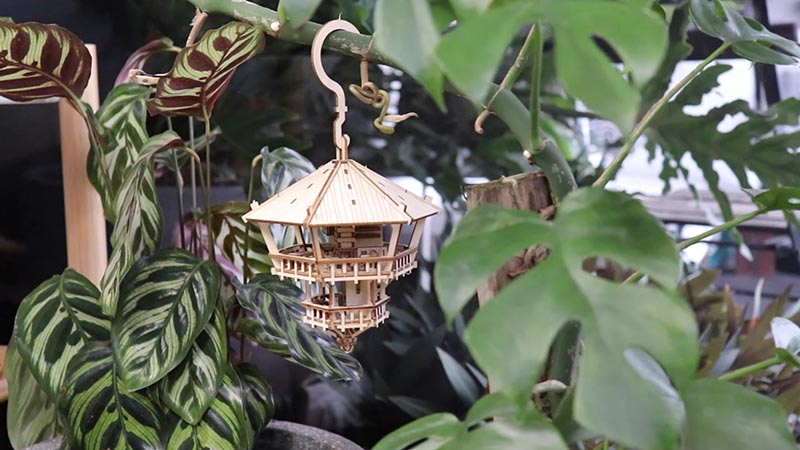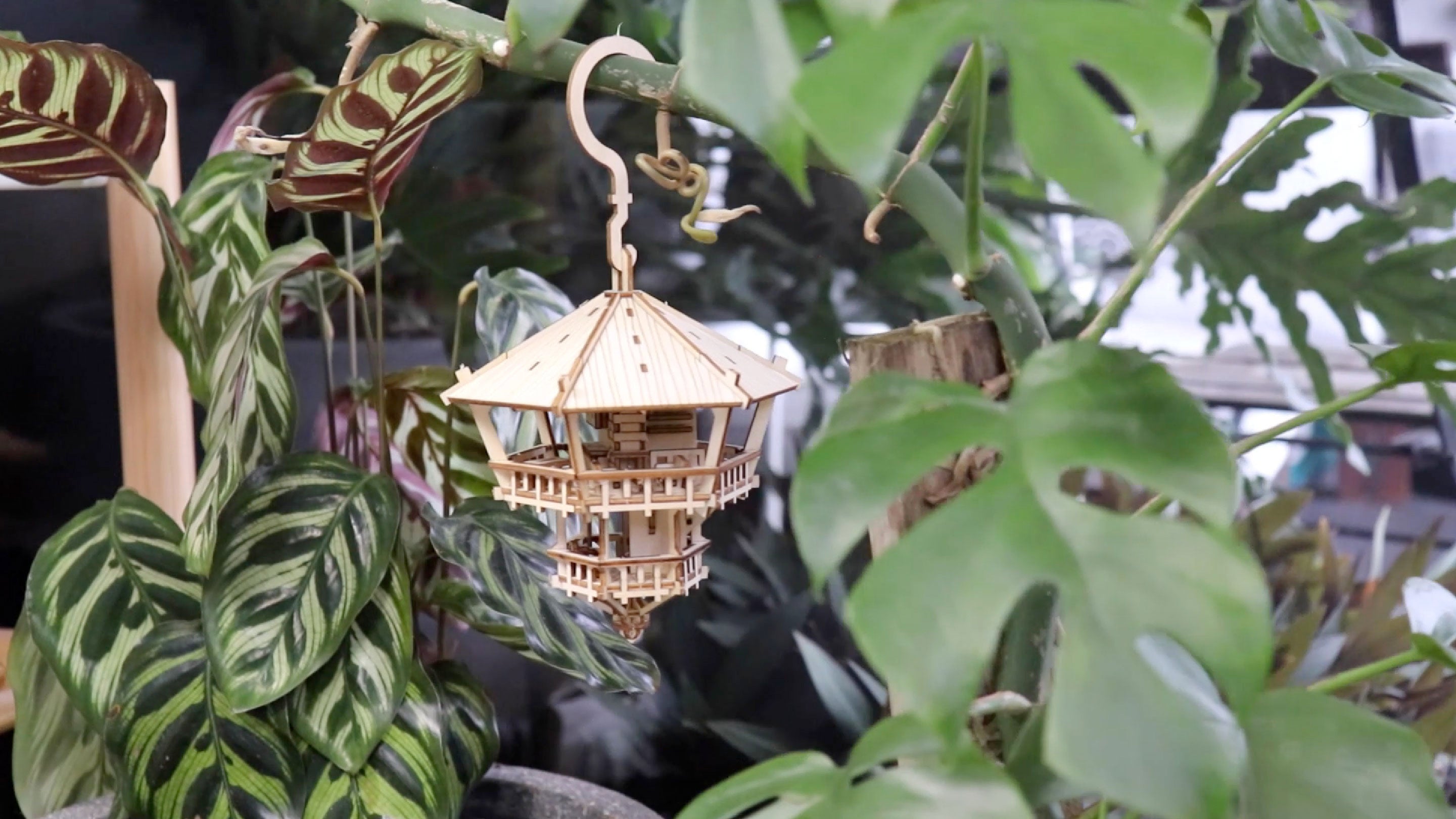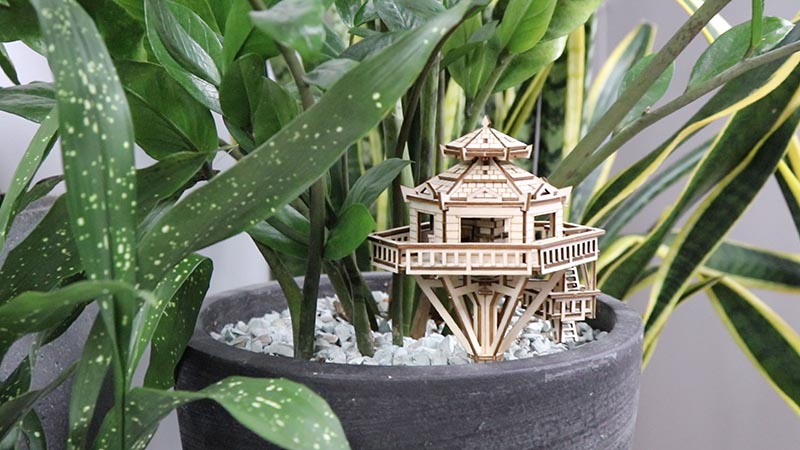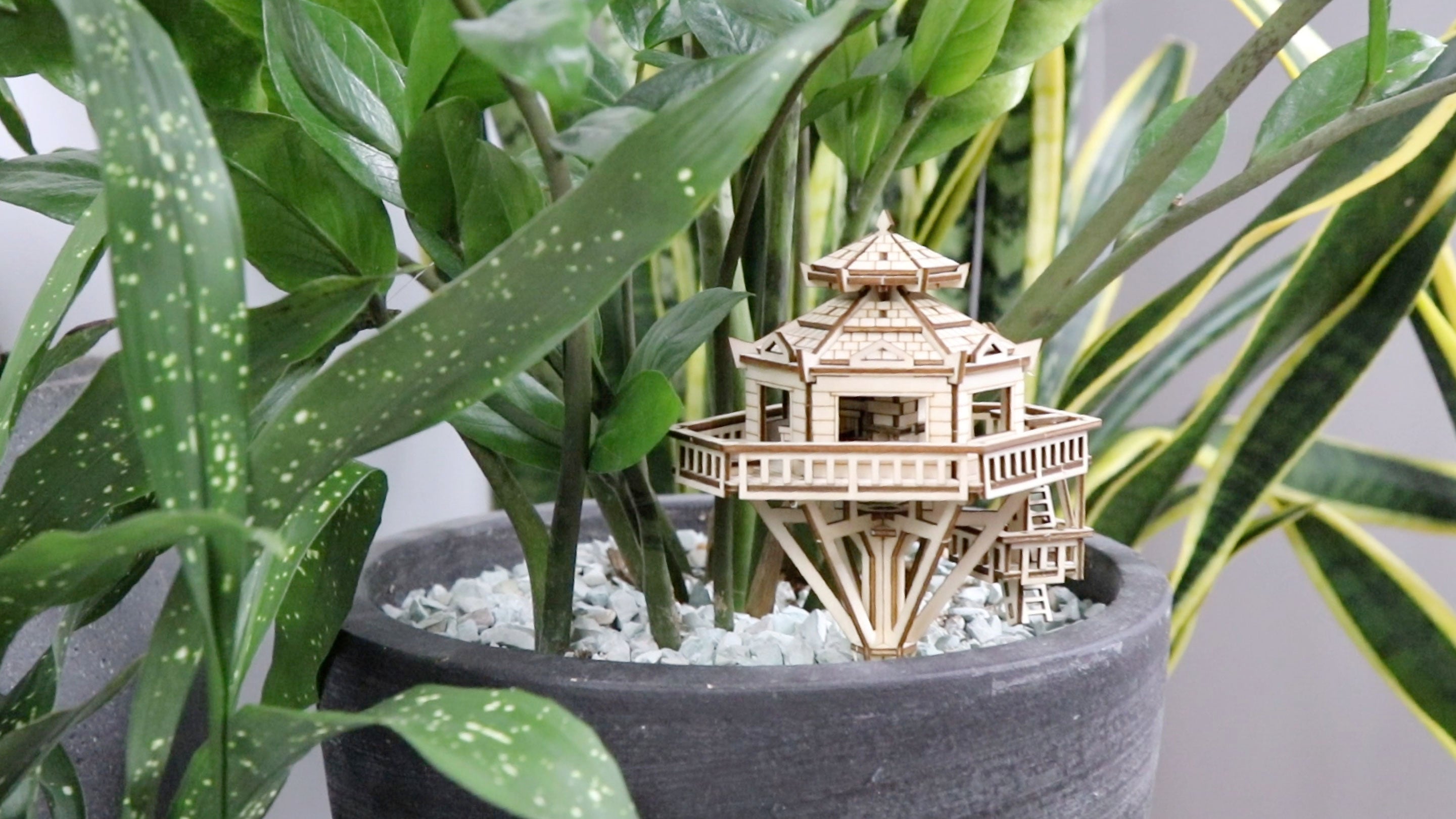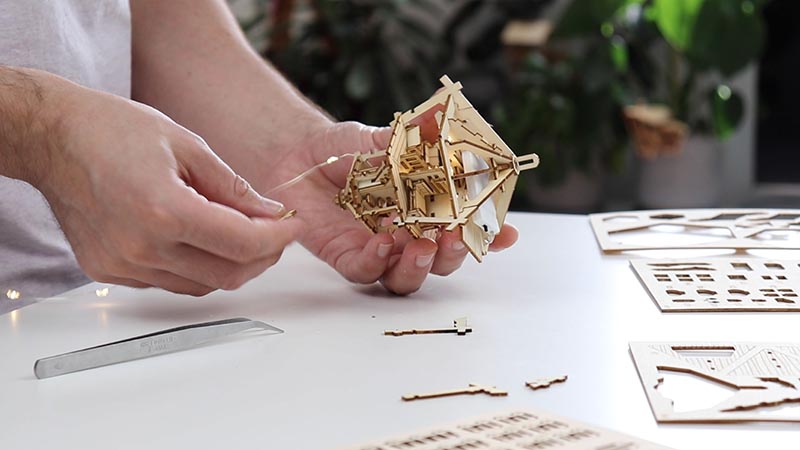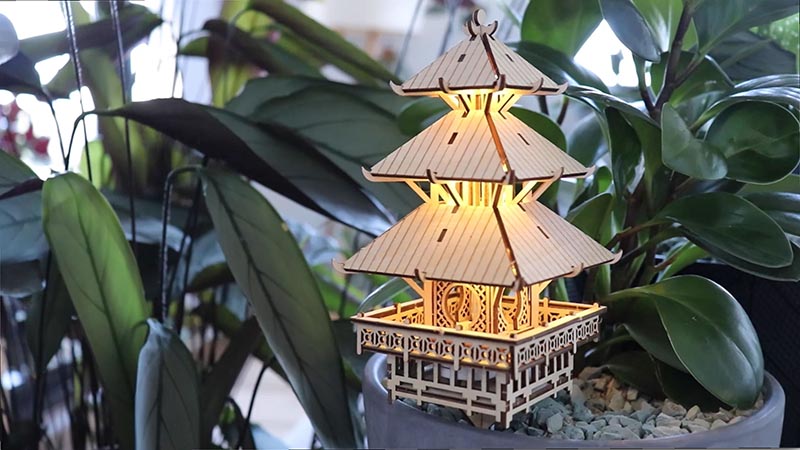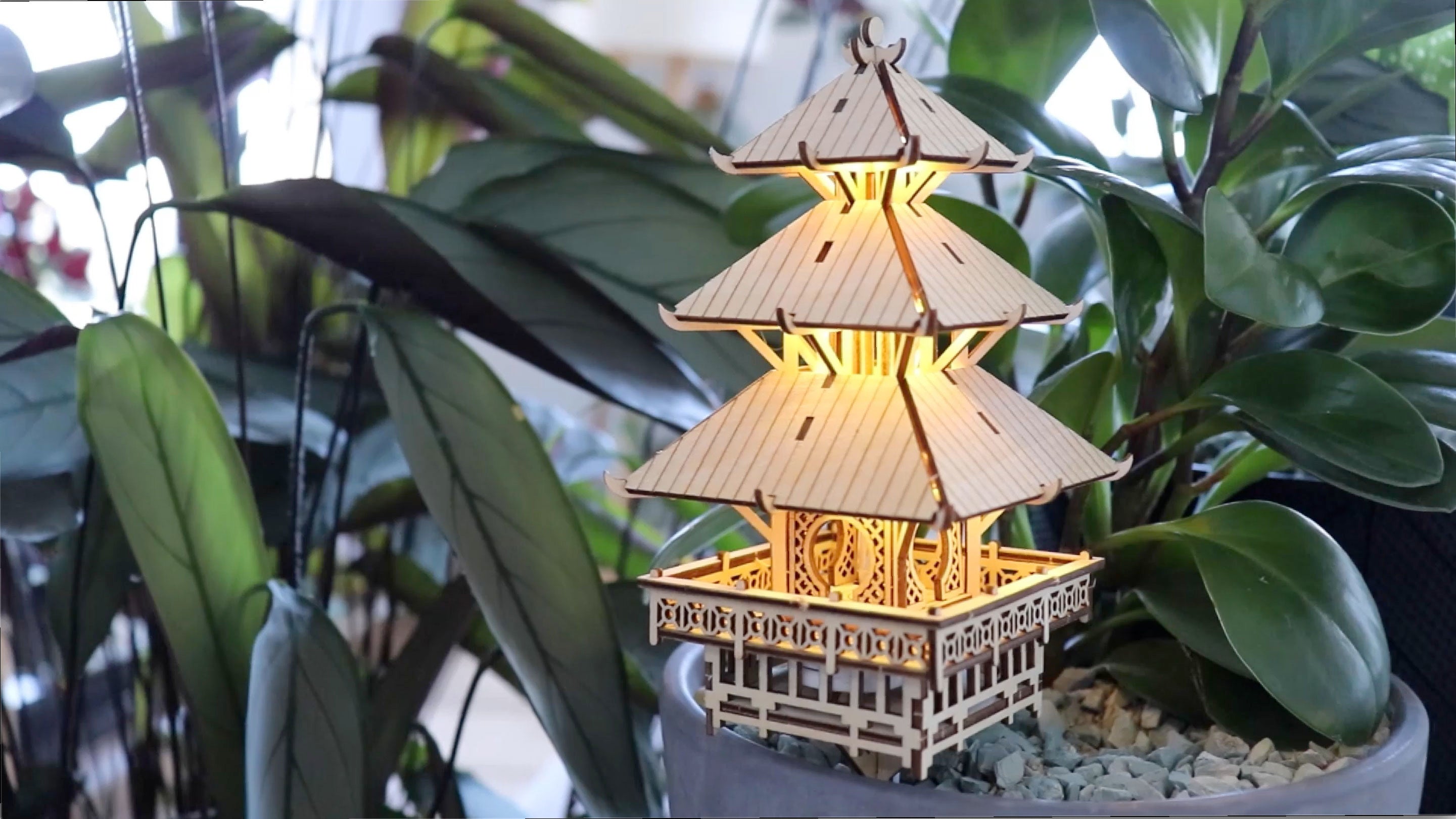 Make your own!
Available in a variety of difficulties
Light up
your home!
All Tiny Treehouses come with lights
Miniature
Wonderlands
waiting to be discovered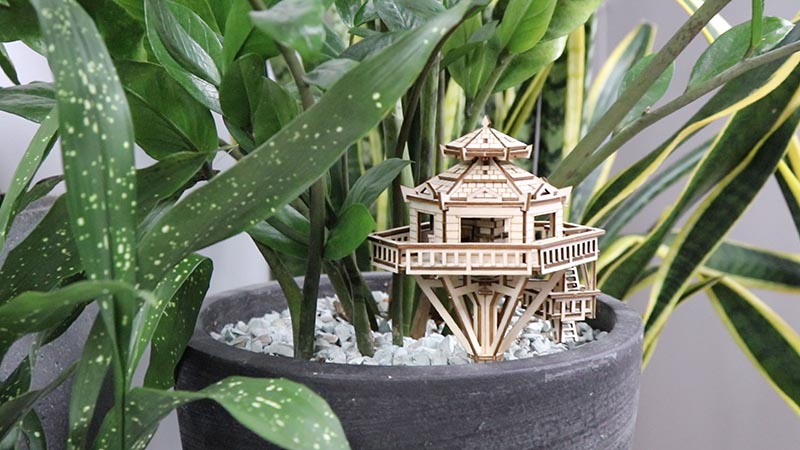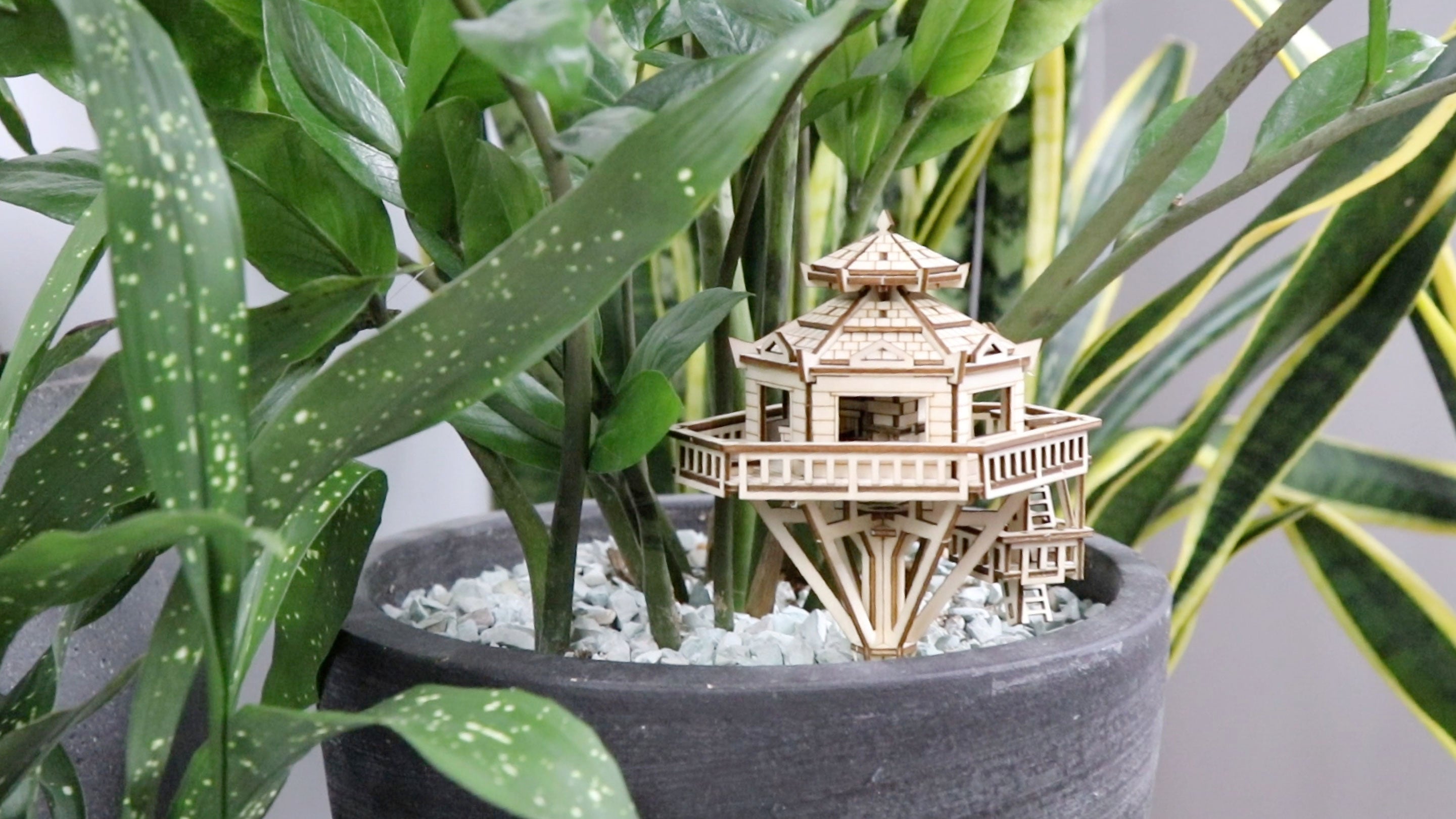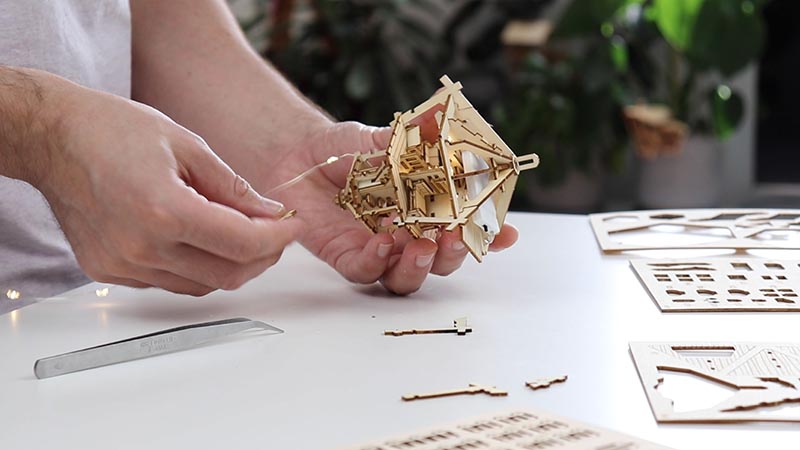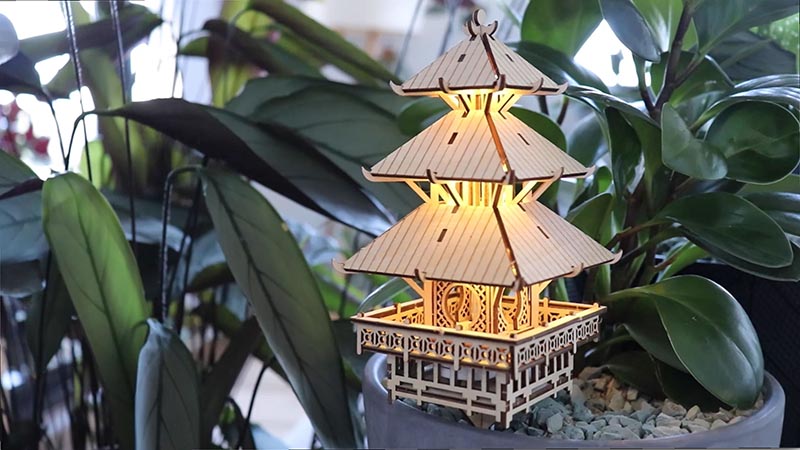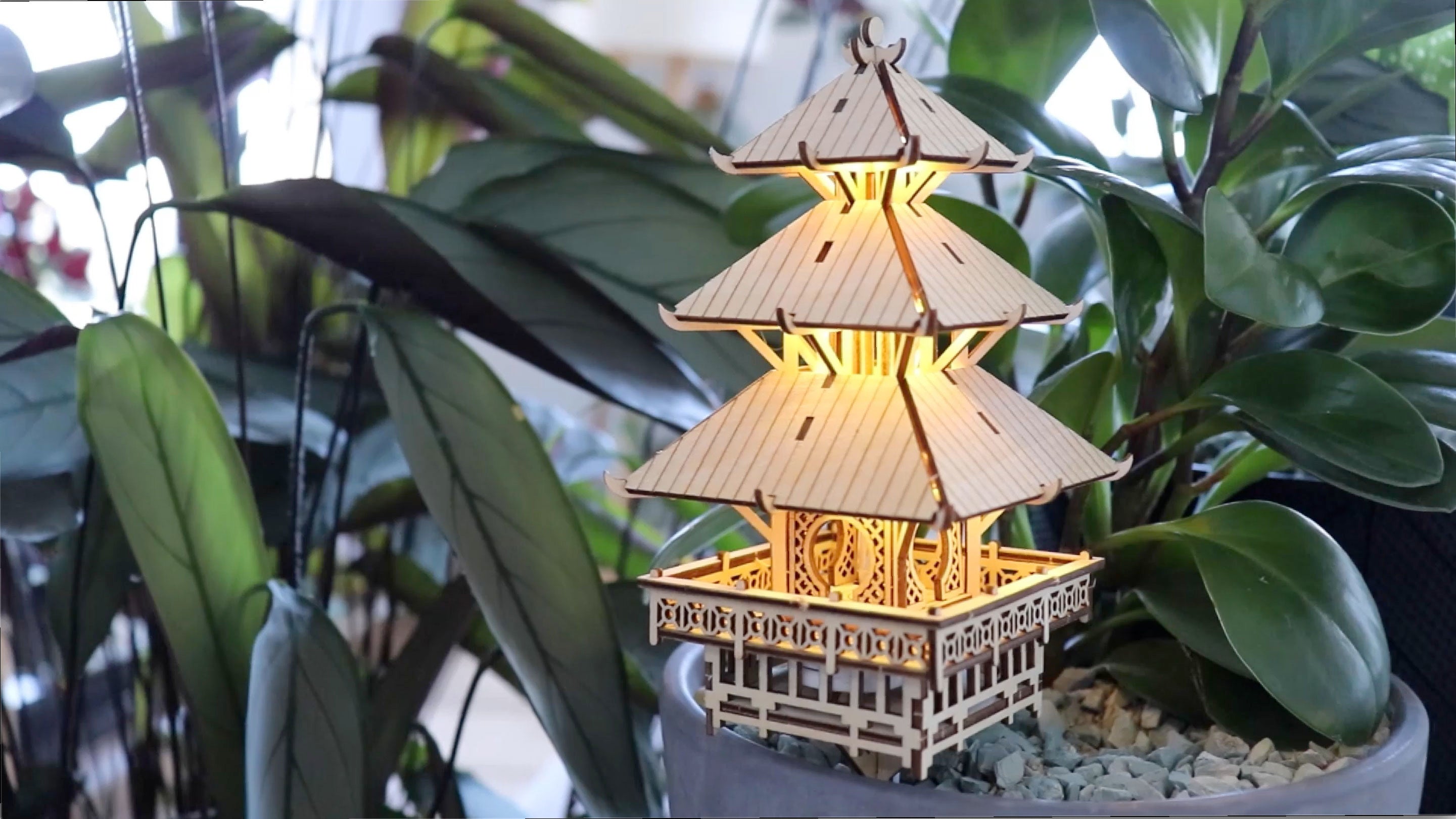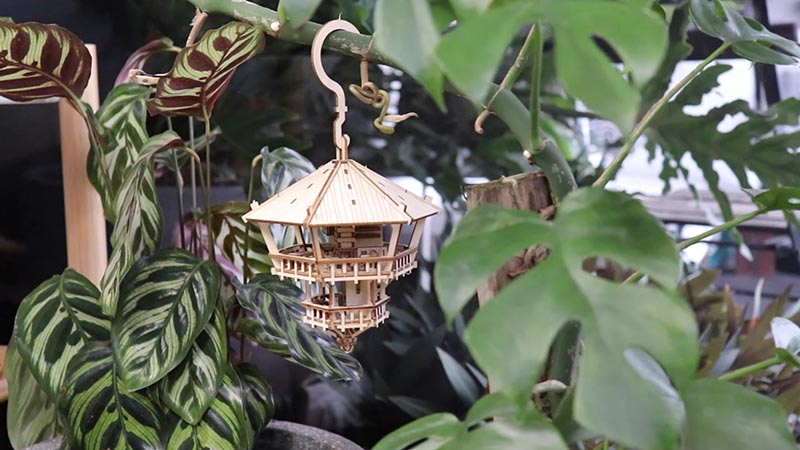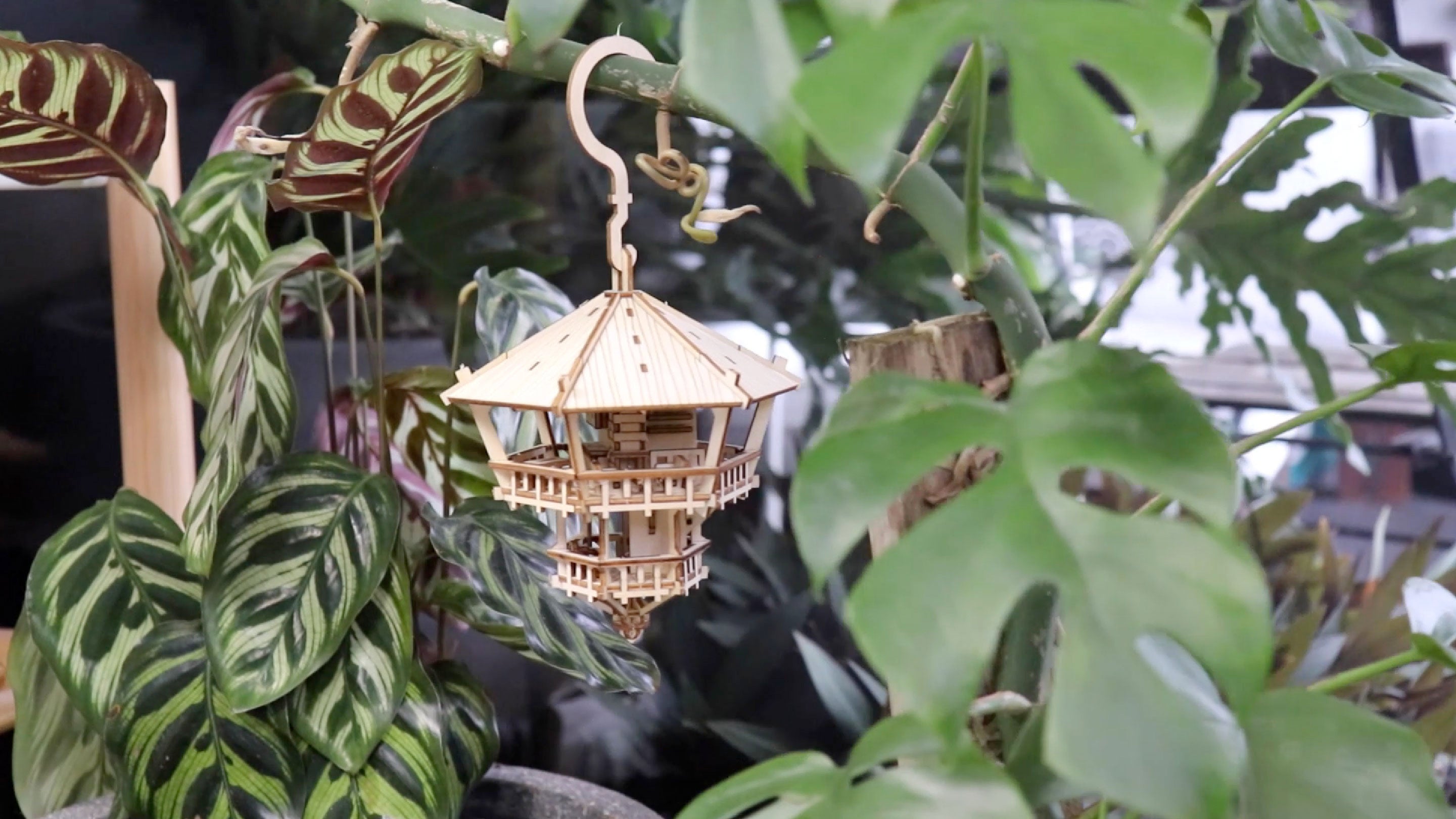 Add a whimsical touch to your plants with these unique 3D wooden puzzles for adults

These DIY craft kits are super fun to build with easy to follow instructions, and come in a range of difficulties

Features integrated lighting, an acrylic stake for moisture resistance, plus handy build tools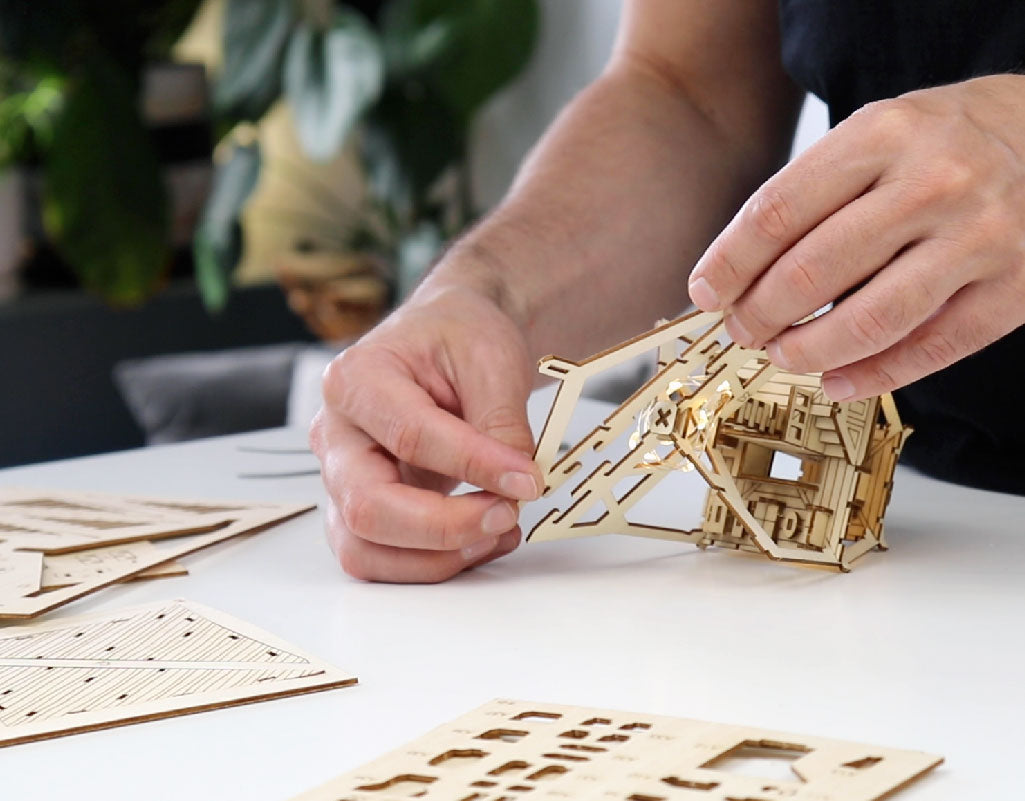 Easy to build DIY models
Our DIY craft kits are super fun to build and the instructions have been carefully developed so that they are easy to follow. The tree houses have been designed with millimetre precision to achieve the best possible fit for assembling your 3D puzzle.
See the kits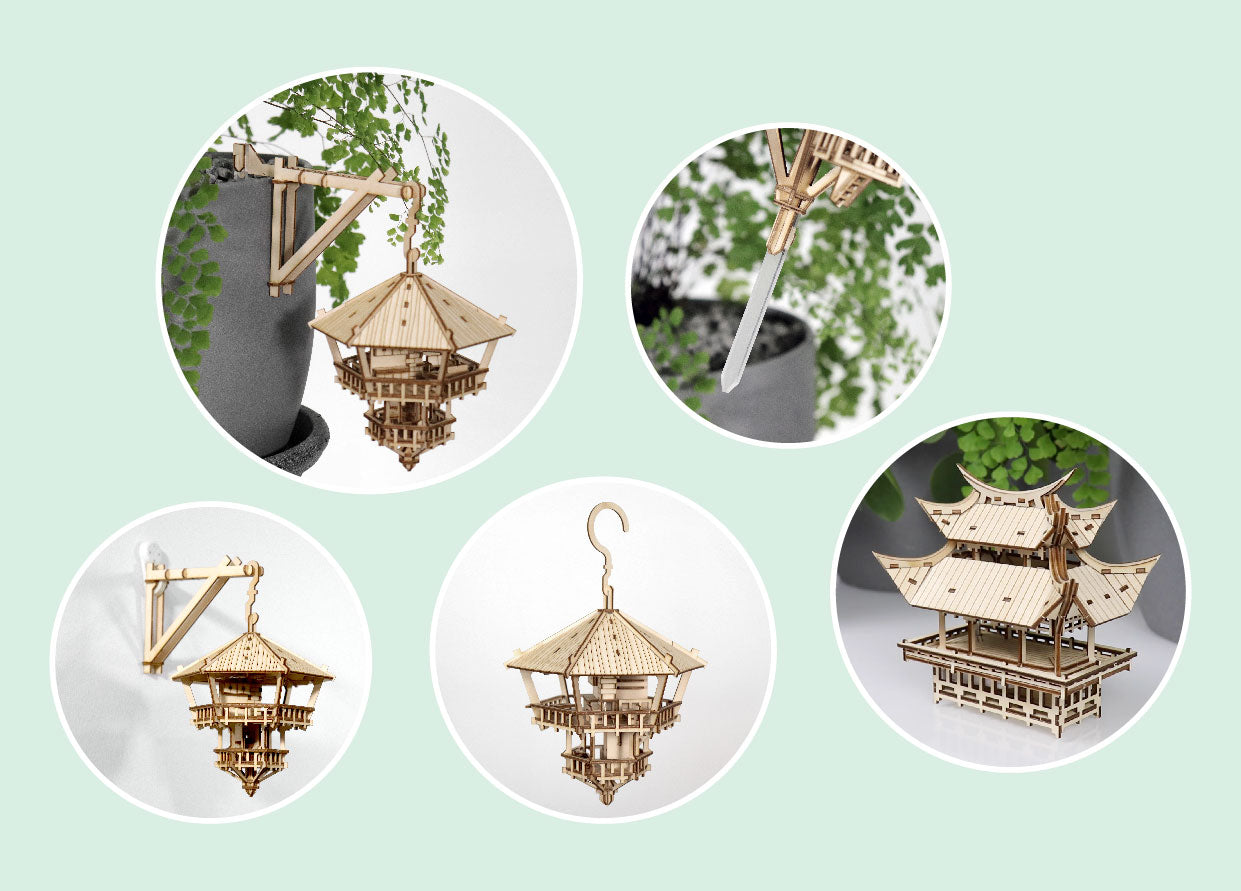 Build it your way
Most of our DIY craft kits have build options, allowing you to display your creation in a variety of ways. Some models have a flat-base build option, allowing you to display your tree house on a flat surface, and hanging models have multiple hanging solutions.
Explore the range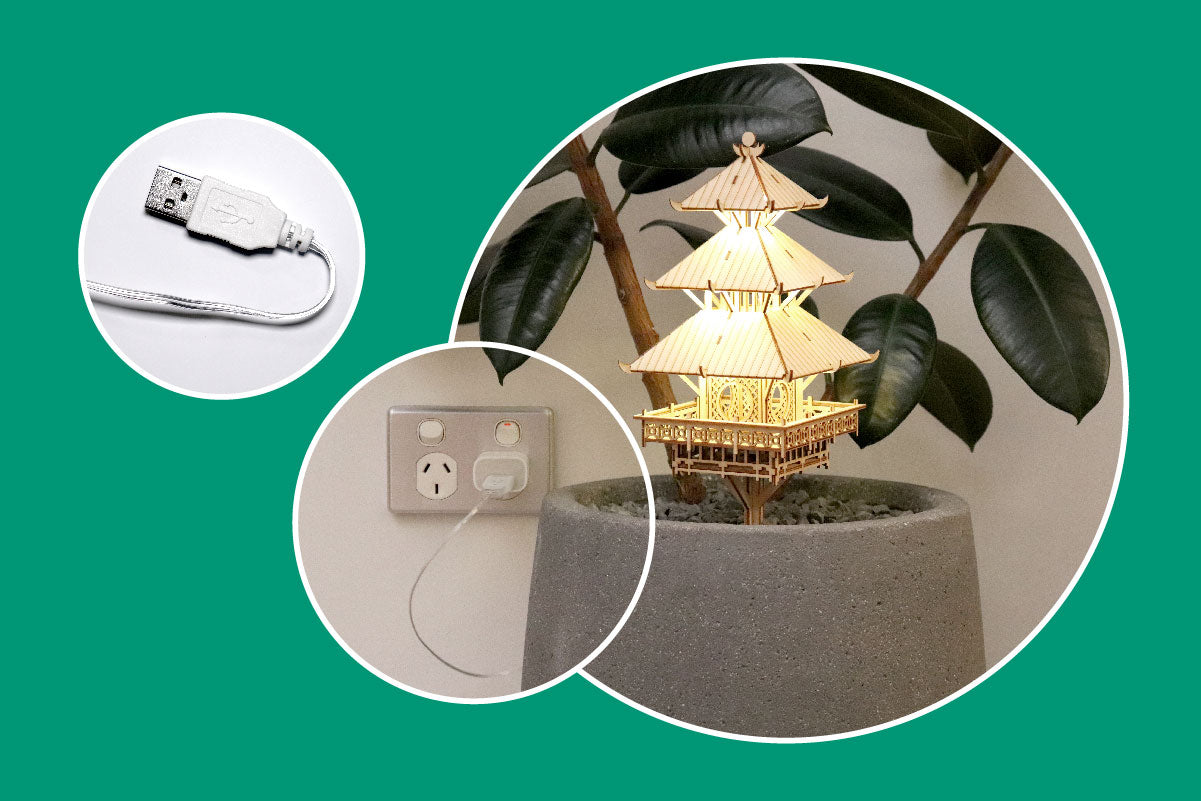 USB LED Lights
With this optional accessory, you'll never have to worry about running out of batteries again!
These lights have a USB plug instead of a battery compartment, so you can plug it into a USB port to light up your tree house. Great if you want to light up your tree house frequently!
More Info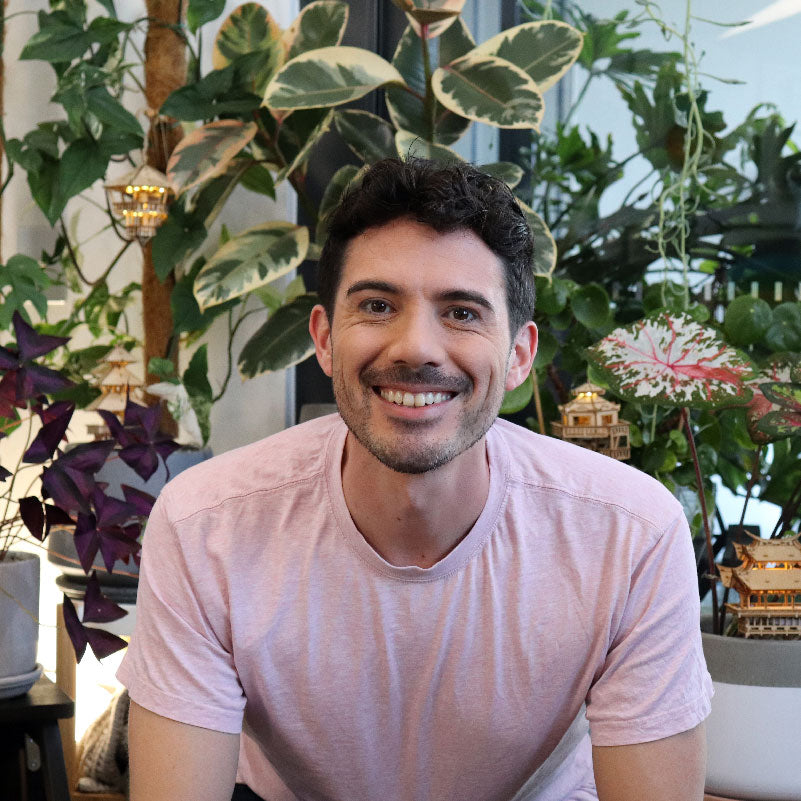 About the Creator
"Many people ask me where this idea came from. One afternoon I was tending to my plants (I have a small plant obsession), and I just started imagining little homes in the plants where garden elves might live.
I sketched a few designs and developed them into prototypes, and it was then that I realised I'd created something special. In 2020 I launched Tiny Treehouses on Kickstarter, and I've been growing the brand since then. I've had a lot of fun creating Tiny Treehouses and I've got so many ideas for new products, I can't wait to design them!"
Lars
Don't take our word for it!








In a word: brilliant! It's obvious from the start that these designs were created with a lot of thought and care, not only for the details making them beautiful, but also for the builders' experience while putting them together

Jeremy
A delightful and incredibly detailed model with such precise pieces and instructions. Very straight forward to assemble and a great addition to our indoor plants. There is so much attention to detail with the furniture and fixtures. It looks fantastic at night. A great gift idea!

Alex
Love my tiny treehouse! Looks so cute hanging in my plants, especially with the little fairy lights on. The instructions were well put together and it was so much fun to build. Plus It makes it so much more special that I built it myself!

Lara
This was my first model and I LOVE it! Such a fun experience putting it together and it looks great in my plant! I love this product!

Johnny
Looks beautiful when it's done and made one of my house plants really pop. Easy to assemble though there are some small and thin pieces, overall had an amazing time and highly recommend it!

Colin
I was surprised by all of the stunning details inside of this cozy treehouse home. It wasn't too hard to put together, and the results were truly a sight to see.

Amanda M
Very sturdy and durable. I thought it would be a lot more fragile but it held up through all the construction. I did accidentally break a few pieces but nothing a little wood glue couldn't fix!

Ally G
Additional purchase because the first sets purchased made such GREAT gifts! Some parts are super-delicate, but the overall look is beautiful!

J. M.
Excellent product, all pieces fitted together perfectly, well made and designed, a credit to all those involved feom design to manufacturing, I would highly recommend

Glenn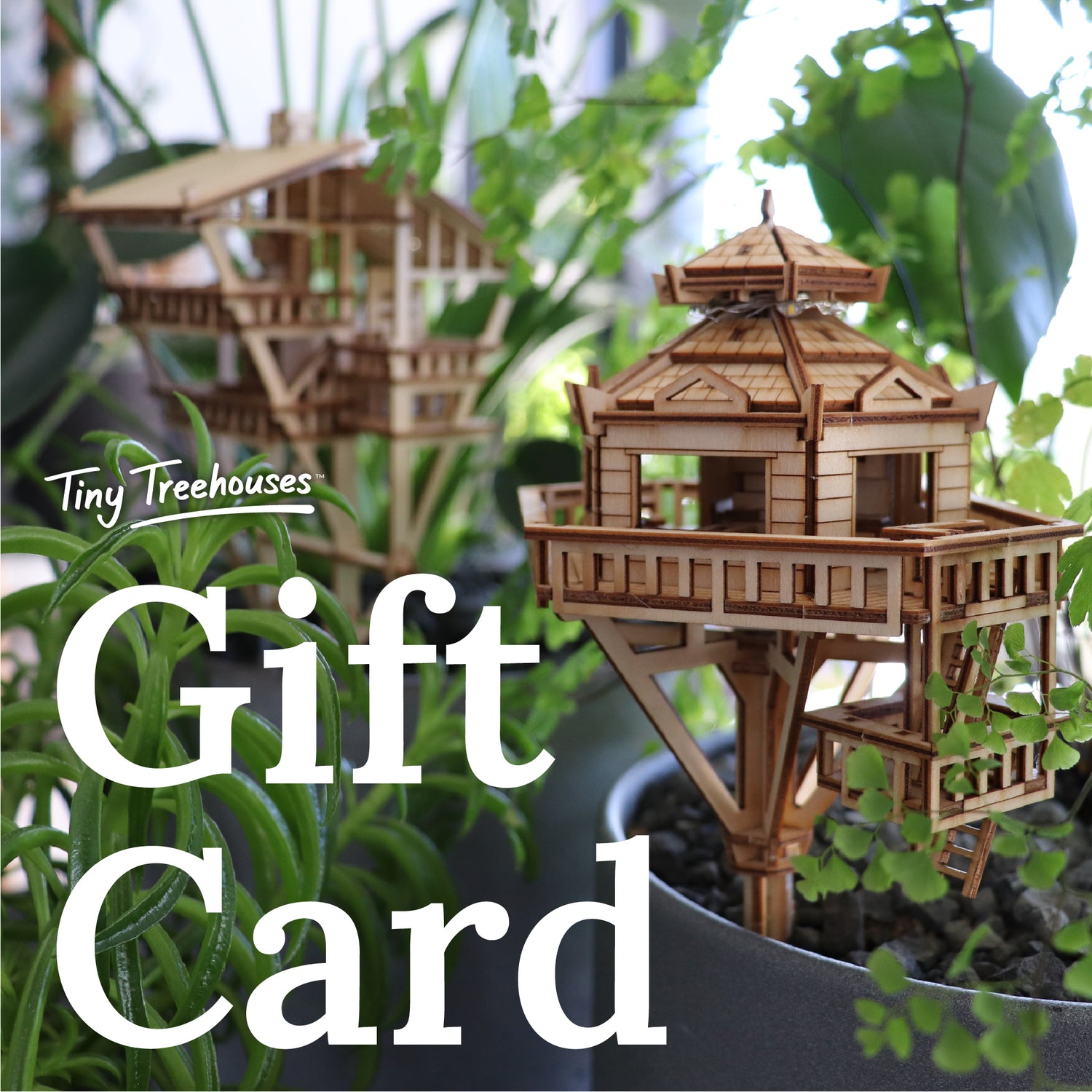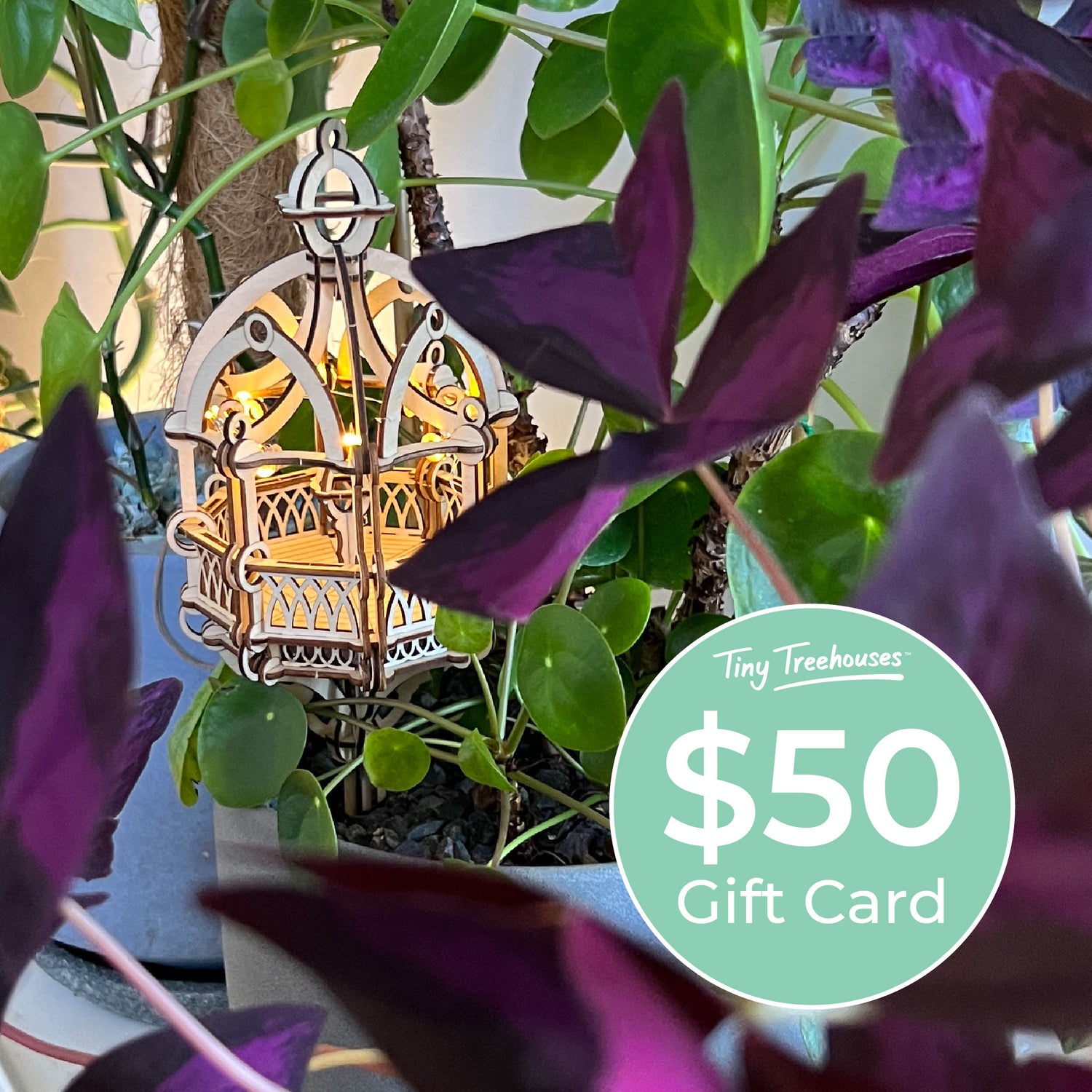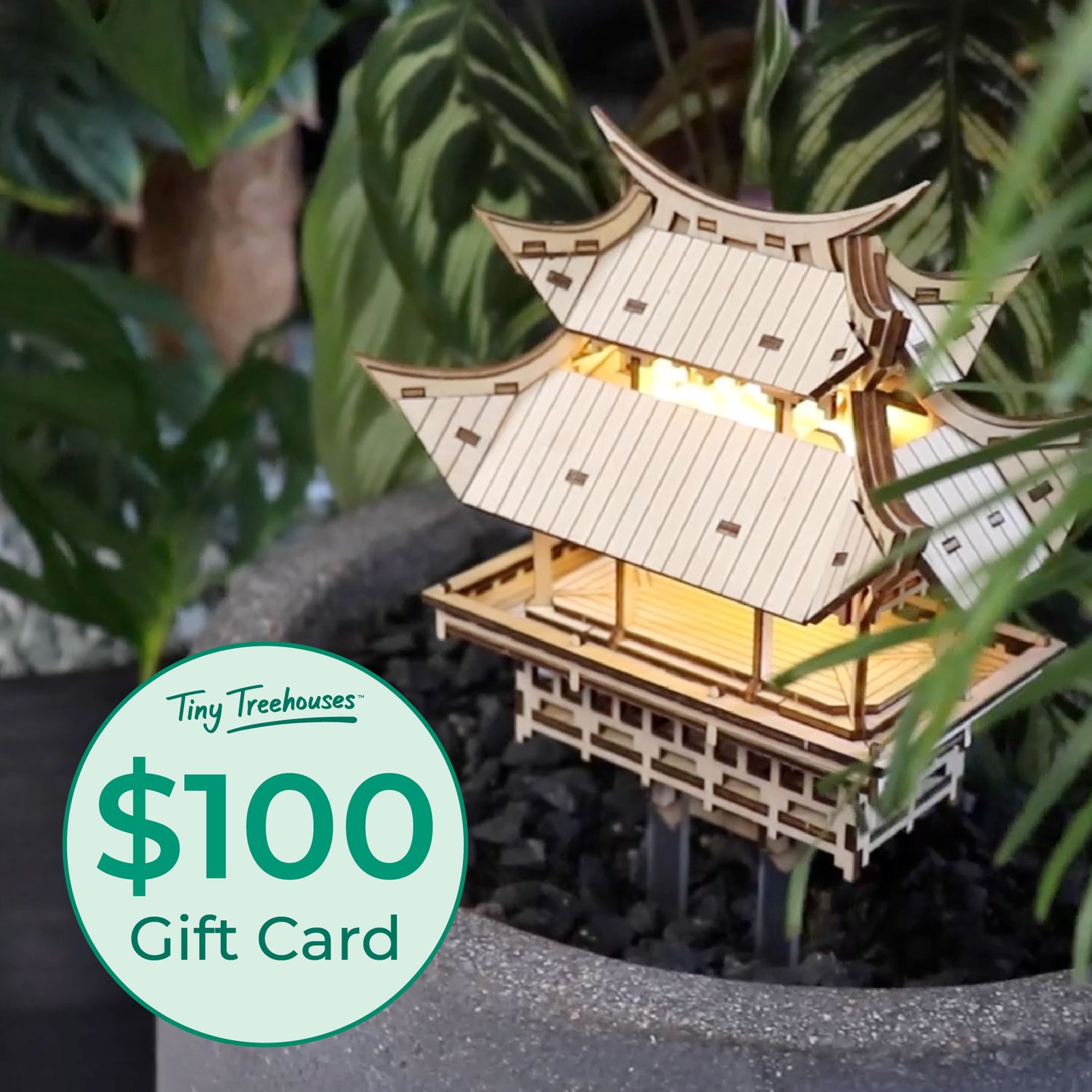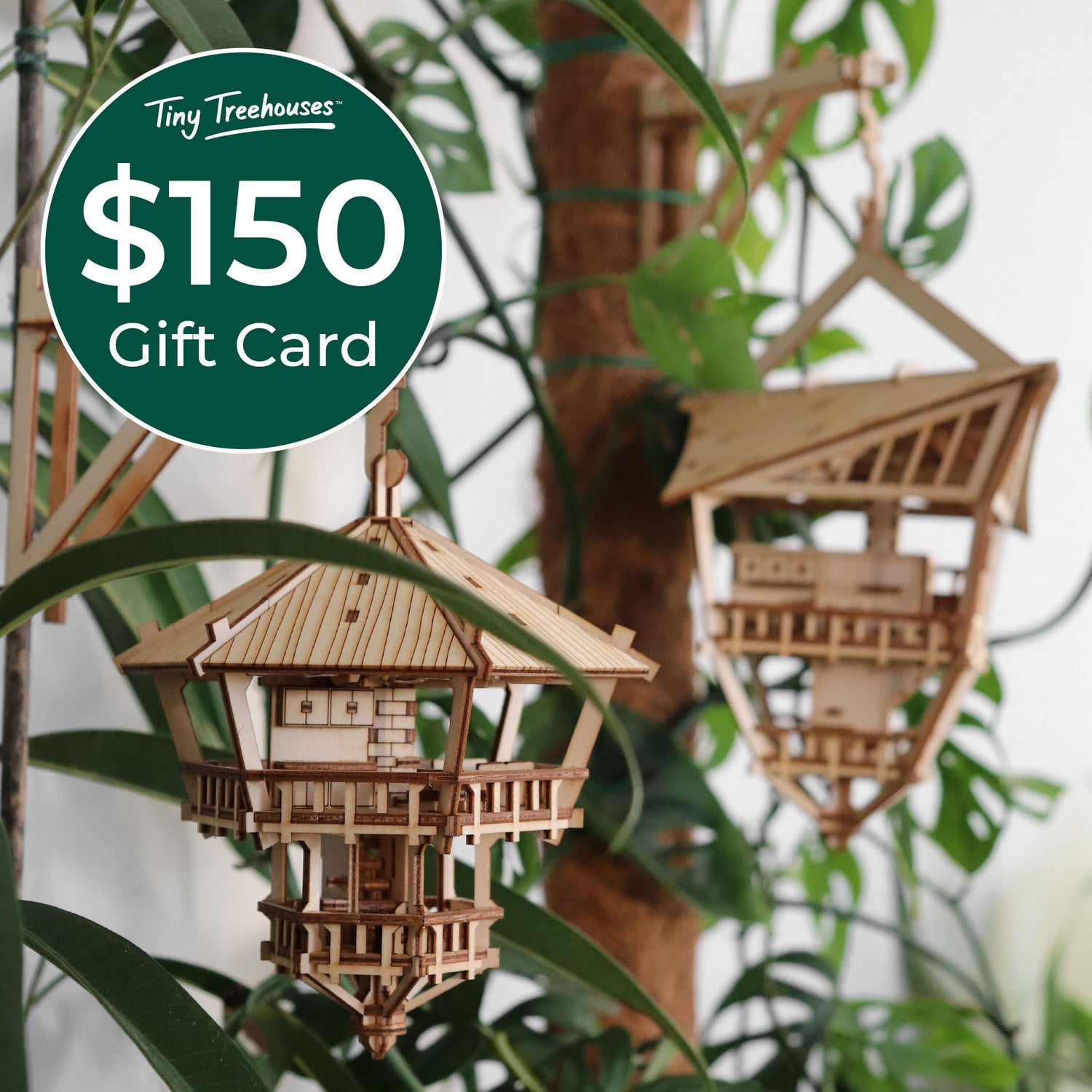 Gift Cards
Looking for the perfect gift but don't know which one to get? Let them choose with our Gift Cards! Starting from $25.
Shop Gift Cards
FAQs
About the product
What's included in the product?

Each kit includes; Laser cut plywood sheets, instructions, battery operated LED lights, an acrylic stake, sandpaper and a handy pair of craft tweezers to manage the smaller pieces.
Won't the moisture in the soil damage the wood?

Each treehouse comes with an acrylic stake that goes into the soil, so your Tiny Treehouse is perfectly safe from moisture!
Is the product sustainable?

The plywood in the product is made from sustainably sourced timber, and the bag that the lights come in is made from biodegradable plastic.
Batteries
Batteries are not included.
Batteries requied: 2 x CR 2032 per Treehouse
How do I change the battery?

Unscrew the two screws nearest the curved ege only (do not unscrew all of the screws). Insert the batteries matching the plus (+) and minus (-) symbols. Close the battery compartment and re-screw the screws.